PROPERTY MARKET
What is the right price for a plot in Bengaluru?
To better understand property prices, Bengaluru can be divided into three concentric rings.
Buy a Shanders Value plot
below the market rate
inside the 2nd Ring
What is the right price for a plot in Bengaluru?
Detailed Price Comparison
LOANS & APPROVALS
Does it have approvals?
Shanders projects have all the necessary government and statutory approvals and have been given the thumbs up by a number of leading banks. You can get a speedy home loan, so you can move in with complete confidence. Avail pre-approved loans from our partner banks or process a loan with the bank of your choice.
Pre-approved Loans Available

Location & Brochure
What plots can I buy?
Electronic City Phase 2
1200sqft to 1500sqft Plots
in a BDA Approved Layout
₹8,000 per sft
Expected price in near term is ₹12,000
View on map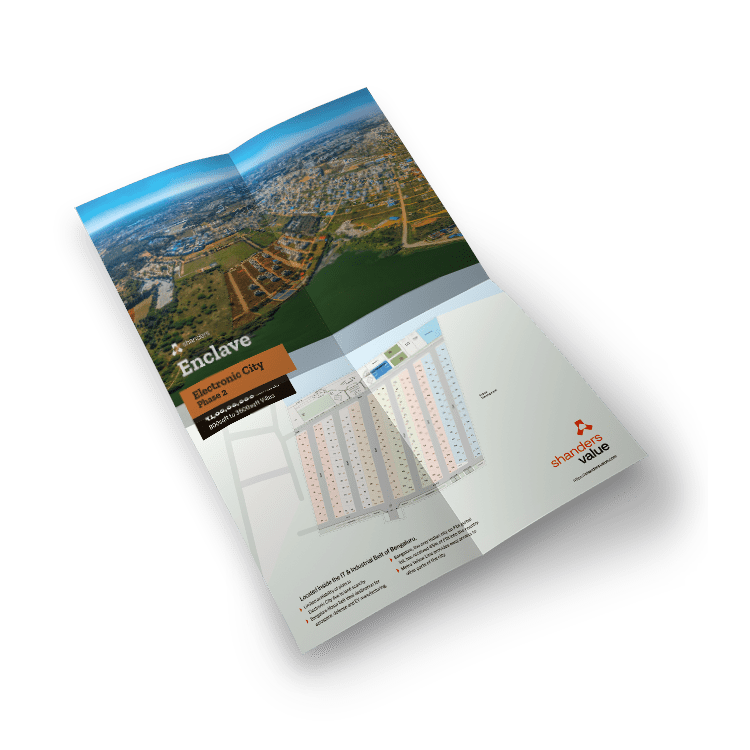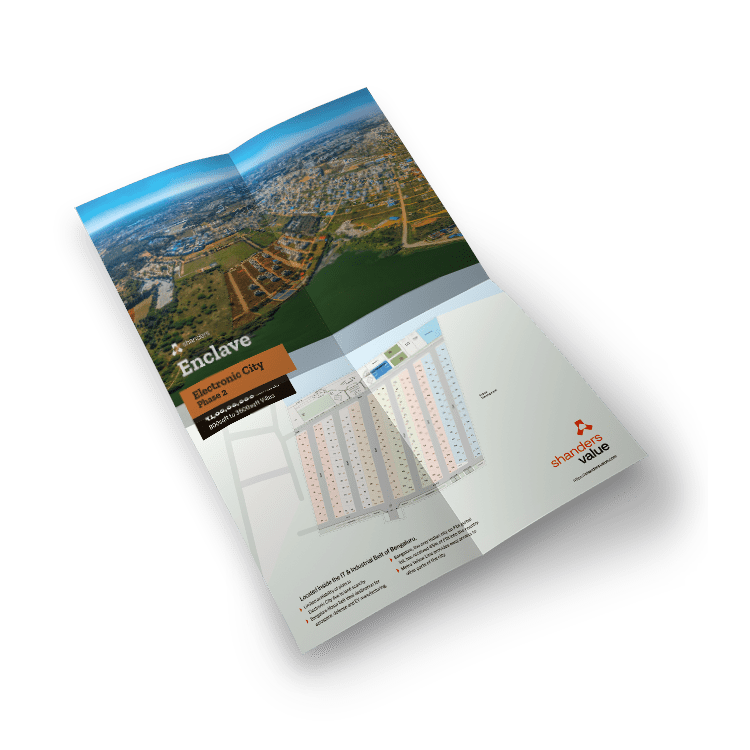 RETURNS
Will my investment appreciate?
Electronic City and the Bellandur/Sarjapur Road region are some of the most important technology and industrial hubs in India. They are home to many major technology companies, software development centers and mega-manufacturing industries. Based on momentum, they are expected to continue to be a major destination for both foreign and domestic investment. These areas will continue to be hotspots for property investments in the future.
Electronic City and Bellandur/Sarjapur Road Region Emerge as Major Technology Hubs in India
Demand for Plots to Build Independent Homes Rises Post Covid
Bengaluru-Hosur Belt Becomes Ideal Destination for Aerospace, Defense and Electric Vehicle Manufacturing
Medical Tourism Boosted by Narayana Hrudayalaya, Health City and Biocon Cancer Hospital
Migration to Bengaluru on the Rise
Bengaluru Receives 45% of FDI into India
Bengaluru Home to 40% of Country's Unicorns and 25% of Digital Workforce
Bengaluru Developing as Innovation Hub and Financial Center
Electronics City Among 3-4 Key Markets Around Which Bengaluru is Growing
Metro Yellow Line Offers Direct Route to Electronic City
Metro Yellow Line Provides Easy Access to Other Parts of City
Growth Triggers

In the news